Aprilia To Import 2 Starter Bikes
Chaparral Motorsports
|
November 3, 2010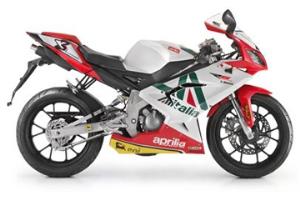 Aprilia has announced that it will bring two of its bikes aimed at novice riders to the U.S.: the RS 50 and the RS4 125.

The bikes are aimed at young riders looking to break into the world of motorsports. Both the RS 50 and RS4 125 are tuned for competition in the 50cc and 125cc competitions, respectively. Both models take many of their design cues from the RSV4, a bike aimed at hardcore racers competing in some of the top competitions.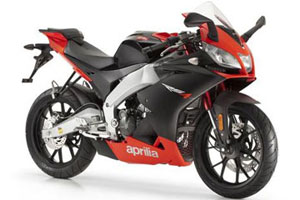 The bikes boast an aggressive styling that's the result of extensive testing in wind tunnels to maximize the model's aerodynamics. Both each models look quite similar, but the 125 has a key advantage in the aerodynamic department because the exhaust has been integrated into the lower part of the bike in order to centralize the mass.

The 50cc features a single-cylinder two-stroke engine while the 125cc model bumps it up to a four-stroke. The fuel-injected, liquid-cooled engine is mated to a six speed manual transmission.

Young riders looking to get into the racing scene may want to outfit their bike with a number of motorcycle parts and accessories to help them improve performance.