TTXGP Will Return To Infineon In 2011, With Changes
Chaparral Motorsports
|
November 2, 2010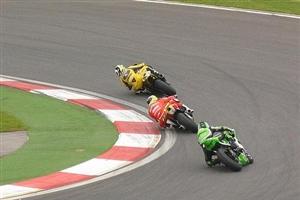 The inaugural season of TTXGP, the first electric motorcycle Grand Prix, is in the books, but the company is already looking ahead to next year.

One of the earliest announcements about the 2011 season is that TTXGP will return to Infineon Raceway in Sonoma, California, as part of the West Coast Moto Jam. The West Coast Moto Jam combines a number of motorsport events, including AMA racing, into one weekend. In 2010, the event marked the U.S. debut for the electric race.

TTXGP will also introduce a number of changes to its format for the second year. The company is adding a new class, Formula 75, for smaller electric bikes. That means that riders will be able to see two races rather than just one, as the electric competitions are typically a bit shorter than gas-powered affairs.

The original class, now known as Formula GP, will also see some changes. The biggest is the change in upper weight limit from 660 pounds to 528. One of the stated goals of the TTXGP is encouraging the development of technology that will eventually go into a road-ready electric street bike. Organizers hope that restricting the weight will encourage more practical technological advancements that could eventually find their way to street-legal machines.