Windscreens To Customize The Ninja 650R
Chaparral Motorsports
|
November 1, 2010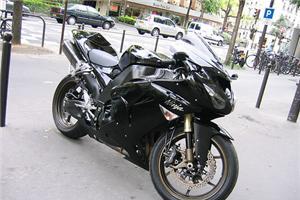 When riders are looking for comfort, the first motorcycle accessories they tend to turn to are customized seats. While these can definitely be useful, one often neglected aspect of the bike that will greatly improve a rider's comfort is the windscreen.

Zero Gravity recently released a set of three new windscreens designed to customize the Kawasaki Ninja 650R sport bike. Each model suits a different function, so riders should select the one that's most in line with what they're trying to accomplish.

The SR Series is designed to closely approximate the manufacturer's stock windscreen, so that riders can easily swap it out if it's cracked or damaged. Zero Gravity manufactures this windscreen in a number of colors and tints so that riders who are simply looking to add style to the bike can have more options than the factory default.

Performance enthusiasts will prefer the Double Bubble. The company claims that this windscreen was developed by their racing team in order to increase the bike's aerodynamics. Zero Gravity says that the screen has "distortion-free optical clarity," according to Cycle News.

Finally, the Sport Touring model adds 2 inches to the top of the stock windscreen. That means it's probably not the most aerodynamic choice, but rather for riders who are looking to use their bike off the track as well.