ATV Owners Must Take Course Before Riding California Deserts
Chaparral Motorsports
|
November 1, 2010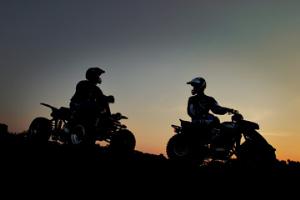 ATV owners know that the machines allow a sense of freedom that many motorbikes cannot match, and in a state like California, there are many areas that are just begging for ATV exploration.

But before riders start revving their engines, they should seriously consider the safety issues at play on ATVs. Riding these bikes can be a fantastic diversion, but a number of accidents have occurred that could have been prevented if the riders were properly educated.

That's why the ATV Safety Institute (ASI) and American Desert Foundation (ADF) are teaming up to provide classes on rider safety, according to the Yuma Sun. For drivers looking to hit the desert, these classes will be mandatory.

"They are going to be learning safety regulations and California state requirements for certification, which is what the classes fulfill," said Bill Jones, chairman of ADF. "These classes are put on through a partnership between [ADF] and the ASI, which provide free training for the purchaser of ATVs so they can get hands-on and very personal training absolutely free."

In addition to the classes, riders should be sure that they have an ATV helmet. Wearing a helmet is a small price to pay for the extra protection it offers, and modern advancements have made the designs more comfortable than ever.