Honda, Yamaha, Poised To Make Splash In Milan
Chaparral Motorsports
|
October 28, 2010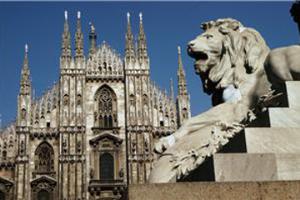 Milan is typically known for its fashion shows, but if early signs are any indication, this year's motorcycle show will be the talk of the town.

After the recession forced several manufacturers to cut back on their exhibits in 2008 and 2009, many companies are making a return to the 68th Annual International Motorcycle Show, known as EICMA. The trade show may be held in Europe, but the event is sure to have plenty of news for American motorcycle riders.

Honda is one of the big names making a return to the event, and the automaker has already announced that it will debut its VRF800X crossover bike at the show. Yamaha is another major motorcycle brand that was recently announced for the show, but has been tight-lipped about specific models so far. Both companies have booked time on the show's track, suggesting a few live demonstrations are in order.

New to the show this year will be "Custom City," an area completely dedicated to custom bikes. The area will house a number of companies showing off new motorcycle parts and accessories for those who like their machine to be truly unique.

Previously, the show has dedicated areas to emerging trends in the industry, such as last year's "Green Planet" area.