Chief Engineer Burgess To Follow Rossi To Ducati
Chaparral Motorsports
|
October 22, 2010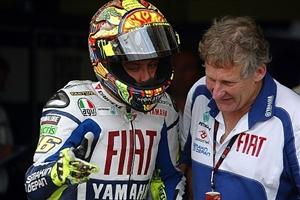 Followers of Valentino Rossi know that as skillful as the nine-time world champion is on the track, he would likely not be where he is today without the guidance of his chief engineer Jeremy Burgess.

Though Rossi is one of the most successful racers of all time, Burgess' resume is equally, if not more, impressive. Burgess is in charge of maintaining all the motorcycle parts and specifications on race day and making sure the bike is in top condition. Over his long career, three separate riders on his machines have won the championship, 14 times in total.

So when Rossi announced his move from Yamaha to Ducati, there was rampant speculation over whether Burgess would follow him or take on the challenge of guiding a new rider to a title. Burgess recently confirmed that he will follow Rossi and sign on with Ducati.

Burgess told the Cycle News that the main reason for the switch was to work with Rossi: "... us working together as long as we have, it's gone well. We were very happy to stay where we are, of course, but he elected to choose another direction."

Yamaha attempted to persuade Burgess to stay and help mold young rider Ben Spies into a champion. Instead, Burgess will partner with Rossi and Nicky Hayden in a quest for another title.