Bridgestone Once Offered More Than Tires
Chaparral Motorsports
|
October 22, 2010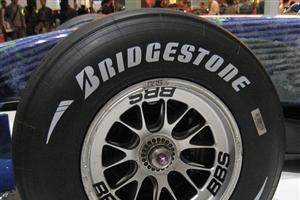 Some riders look for the latest and greatest when selecting a motorcycle to purchase. Others like to recall the glory years of motorcycles by purchasing and restoring a vintage bike so it looks as good as new. These bikes are always a hit at motorcycle shows and serve as an important reminder of the industry's past.

A good example of this is Bridgestone. Anyone who has bought aftermarket motorcycle parts in the past few decades has likely encountered the company's tires as an option for their bike. But many younger riders may not be aware that Bridgestone made their own motorcycles for many years.

According to the New York Times, Bridgestone entered the motorcycle industry after World War II and made bikes until 1971. They were always a niche brand, selling in small numbers as compared to bigger brands like Honda and Suzuki. The company mainly focused on smaller engines in the 50 to 175cc range, but also made two bikes at the 350cc level: the GTR and GTO. Among performance enthusiasts, Bridgestone was well-respected as typically getting higher output from smaller engines thanks to a rotary-valve inductions system.

Despite the company focusing solely on tires today, Bridgestone motorcycles are still in high demand among collectors. In fact, there is a national association known as the Bridgestone Motorcycle Club made up of collectors who still own the bikes and are working on restoring them.

Riders interested in vintage motorcycles may want to remember Bridgestone bikes, as there are still a dedicated number of riders and they'll be likely to increase in value as less remain.