Armour Bodies Protects Sports Bikes On The Track
Chaparral Motorsports
|
October 22, 2010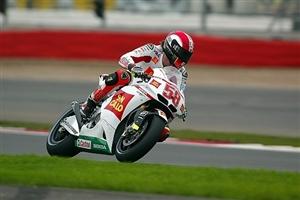 Riders who are getting into racing will need to make a few modifications to their sport bike in order to be race-ready. Fortunately, there are a number of motorcycle accessories available to make the conversion complete.

One add-on that some racers may want to consider is a set of racing plastics. Sport bikes that aren't specifically made for track racing likely feature some vulnerable areas, like lights and other glass inlays that will easily shatter during a fall. Having these areas unprotected is usually grounds for disqualification in many races.

That's where racing plastics come in. These pieces are form-fitted to the bike and protect the sensitive areas from any damage.

Armour Bodies is a Canadian race plastics company that has gained notoriety for their well-made plastics. In a test of nine similar products, Roadracing World named Armour Bodies first in finish and flexibility and second in fit and weight.

The company offers two lines - the Signature and Pro series. The Signature series is made of the same material used on kayaks, making it lighter than the Pro series. It also features additional inlays that the company claims makes the products stronger as well.

There are a number of options available for popular sports bikes, including Suzuki Gixxers, the Yamaha R6 and R1, Kawasaki 600 and 1000 R and the Honda CBR series.