Patriot Racing Hosts Wounded Soldiers
Chaparral Motorsports
|
October 19, 2010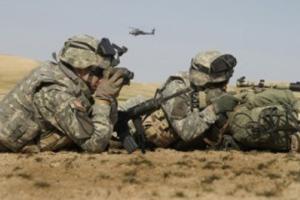 A group of wounded war veterans got the chance to see some fast and furious drag racing action at Maryland International Speedway this month, as Patriot Racing hosted the soldiers as part of their "Race to Recovery" initiative.

The program allows wounded veterans the chance to get up close and personal with some mean drag racing machines. The soldiers were given special track access and the ability to interact with the teams before the race. They also get the chance to watch the race from a well-stocked suite featuring catered meals.

Maryland International Speedway hosted the MIROCK Superbike Series, allowing the guests of honor to get a look at some of the top drag racers in the country. MIROCK said that six class records were broken on the day, meaning the riders got to truly see some of the fastest bikes around. The highlight of the day was most likely Keith Lynn, who pushed his Kawasaki up over 175 miles per hour to eliminate Ronald Procopio in a close race.

Patriot Racing has several programs dedicated to soldiers and motorcycle riding. The group's slogan is "make a difference through motorsports," and many of their past initiatives have been centered around race day.