Brammo's New Electric Enertia Plus Doubles Previous Model's Range
Chaparral Motorsports
|
October 19, 2010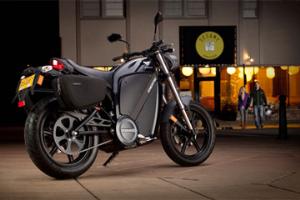 Brammo has announced a new electric motorcycle, the company's fifth model thus far.

The new Enertia Plus features a range of 80 miles on a single charge and a top speed of over 60 miles per hour. It also comes with an on-board charging station that allows a driver to use any wall socket as an outlet.

The new model is a step down from the company's recent Empulse bike, which boasts a 100-mile range and a top speed of 100mph, but the Enertia Plus is aimed at commuters looking for a less-expensive and more manageable option. The previous Enertia topped out at around forty miles, but advancements in technology allowed Brammo to double that range by using a lithium-ion battery pack.

"The Enertia Plus is basically the bike we know and love with twice the range," Adrian Stewart, marketing director for Brammo, told Sustainable Business Oregon. "So many people have commutes in the range of 50 to 60 miles. They're the ones we had in mind when we developed this bike."

The company is currently taking pre-orders for the bike, which is expected to be available sometime next year. The bike has been priced at $8,995 before federal and state rebates plus a $2,500 loyalty discount that the manufacturer is offering to those who have previously purchased a Brammo bike.