Patriot Guard Motorcycle Group Defends Against Funeral Protests
Chaparral Motorsports
|
October 14, 2010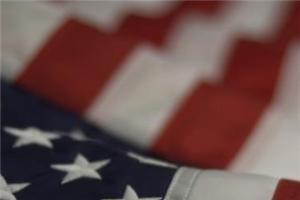 Fred Phelps' radical Westboro Baptist Church has been in the news lately for a landmark Supreme Court case that is testing the limits of free speech. Phelps and his followers have made a practice of traveling the country and protesting the funerals of soldiers in order to gather attention for their message.

The issue is tough to deal with from a legal standpoint, as efforts to curtail the group's hateful practices clash directly with the First Amendment protecting freedom of speech. So one motorcycle group is taking things into their own hands.

The Patriot Guard was formed by motorcycle riders and war veterans in Kansas to counteract Westboro's funeral protests. When Westboro announces that they will protest a funeral, the Patriot Guard, always at the invitation of the family, rallies a group of riders together to meet the protesters head on. The group practices non-violence, instead opting to shield the family from the protesters by holding up American flags. Patriot Guard members have also been known to rev their engine in order to drown out the shouting of Westboro's more vocal members.

The group has also used some interesting tactics, according to the Augusta Chronicle. When Westboro members crossed South Carolina state lines to protest Corporal Matt Dillon's funeral in 2007, the Guard notified friends in the police force, who pulled the convoy over for a three hour "safety check."

According to their website, the group welcomes anyone with a "sincere respect" for soldiers, including non-riders. The group has expanded to include chapters and riders across the country.