New Show Chronicles Cafe Racers
Chaparral Motorsports
|
October 14, 2010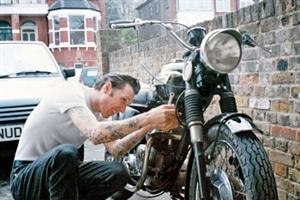 Motorcyclists have seen their fair share of bike-centric shows lately, with "Sons of Anarchy" and "American Chopper" highlighting different aspects of the community. On Wednesday, another bike show will debut that will take a decidedly different approach to motorcycles.

"Cafe Racer" makes its world premiere on Discovery HD Theater tonight, and the show will look at the cafe racing subculture through a nonfiction lens. The series will consist of back-to-back half-hour episodes airing Wednesdays at 9 PM.

The first episode will focus on the history of cafe racing, which began at the Ace Cafe in 1960's London. These riders would often compete in races between cafes, often trying to make it to a point and back before a song ended on a jukebox. The need for extremely high speed meant that the riders used motorcycle accessories and parts to create a completely new style of bike that some vintage riders still favor today.

The second episode has less of a narrow focus, taking viewers to a Mods and Rockers rally in Dallas and profiling musician Billy Joel, an avid rider and collector.

The show will be hosted by Ben and Eric Bostrom, both of whom are superbike racers in AMA.