Harley Attempts To Court Female Demographic
Chaparral Motorsports
|
October 4, 2010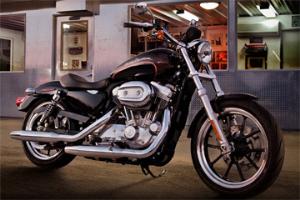 "Feminine" isn't a word that most people would use to describe a Harley-Davidson, unless they were looking to get in a fight with some bikers. Yet that's exactly the tone that the company is trying to strike with a number of new products as it looks to expand its market.

Harley has struggled in the tough economy and has been forced to cut jobs at several of its plants across the country. In an effort to attract new types of riders, the company has steered away from its typical big hog machines aimed at older men and began releasing products that could appeal to women.

Over the years, the company's market research has shown that many women are interested in Harley, but couldn't handle the larger models, according to Bloomberg. That changed in July with the introduction of the SuperLow, the lowest bike across Harley's lineup, making it easier for shorter riders. The bike is also 150 pounds lighter than the next heaviest Harley.

The brand still has a ways to go, but has seen strong growth in this segment over the years. In 1995, women represented just 2 percent of Harley's ridership, and that number is now up to 12. The company's motorcycle stores have also held "women's only" nights in an attempt to introduce some options for female riders.