Suzuki Unveils E-scooter
Chaparral Motorsports
|
September 30, 2010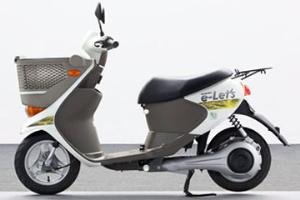 Not to be outdone by rivals Mini and Smart, owned by BMW and Mercedes-Benz respectively, Suzuki has unveiled the design plan for its own electric scooter.

Both Mini and Smart have leaked sketches of their upcoming electric scooters, which are set to debut at the Paris Auto Show. Suzuki recently showed off its new e-Let's scooter design in Japan, where the vehicle is already in the testing phase on Japanese roads.

The e-Let's is closely related to the Let's4 basket, a scooter model already available in Japan that is a bit smaller and lighter than some of Suzuki's American offerings.

AltTransport reports that the new model currently takes 4 hours for a single charge, but only offers an 18-mile range. While such a short range would kill any hopes of commercial success in the car market, the shorter commute of scooter riders means that the new e-Let's could still be a viable option.

It is unclear if the model will be made and marketed for America. Suzuki currently offers the Burgman line of scooters in the U.S., and the smaller Let's brand has yet to debut stateside.