Wearing The Right Gear Can Make The Difference In A Crash
Chaparral Motorsports
|
September 29, 2010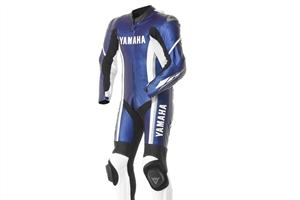 By now, all bikers should know that wearing motorcycle helmets greatly increases their chances of walking away from a crash. But others may not be aware of the protection that their apparel offers.

The city of Reno recently played host to Street Vibrations, a massive gathering of bikers that was considered to be quite a successful event. In light of having so many bikers on the road, Channel 2 KLTV Reno recently talked to some safety experts about the right things riders can do to protect themselves.

According to one of the people interviewed, many riders don't realize that their choice of a motorcycle jacket or pants can actually hurt them.

"People buy what they feel is protective clothing, but in actuality [if] the person is in a crash and sliding on the ground, that material heats up to a point where it actually melts and becomes part of their skin," Reno Police Sergeant Jim Stegmaier told the news source.

The news source recommends any type of leather as a good choice for bikers. Leather pants can slide along pavement without deteriorating, while denim jeans will be quickly torn to shreds.

By having the right motorcycle apparel, bikers can look good and keep themselves protected while out on the road.