Repeal Of Helmet Law May Lure Bikers To South Carolina Rally
Chaparral Motorsports
|
September 29, 2010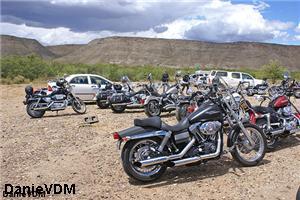 For many riders, being a part of the motorcycle community means attending rallies. These events are a chance to socialize, show off a bike, and pick up the latest motorcycle parts and accessories.

For a number of years, the annual rally in Myrtle Beach was a popular event among east coast riders. Yet South Carolina's institution of a controversial motorcycle helmet law caused many bikers to protest the event, leading to dwindling numbers in recent years.

Many felt that the law specifically targeted the numerous rallies held in Myrtle Beach over the years, which some lawmakers felt had grown too large and rowdy, according to the Myrtle Beach Sun News.

The state Supreme Court recently struck down the law, citing the need for greater conformity in the rules, as helmets were only required for riders under 21 years of age. Now, many bikers may be back to turn this week's upcoming rally into one of the biggest in years.

Owners of several local motorcycle stores told the news source that buzz was building for the big gathering.

"I've heard some people say they really regretted not coming for the spring rally this year," Juan Salcedo, general manager of the local Harley Davidson store told the news source. He said expectations were high for the turnout.

"We're basing it on other states' rallies. In Sturgis, they weren't expecting a big crowd and they were overwhelmed."