Novelty Helmets Don't Protect
Chaparral Motorsports
|
September 27, 2010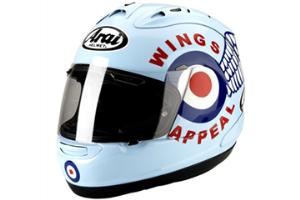 Bikers have heard for years about the importance of wearing a motorcycle helmet when they ride, but some may not know the limited protection that some helmets offer.

So-called "novelty helmets" have been cited as providing little protection in serious crashes. According to the Statesville Record and Landmark, police and transportation officials have said that several fatalities caused by accidents could have been prevented if the riders had been wearing proper helmets approved by the Department of Transportation.

The helmets, which don't cover the back of the head or face, are often made of poor materials. Yet they're popular with some riders for their look and ease of customization.

In states with helmet laws, the novelty types will draw a ticket. Police issue these as a means of enforcing the safety requirements, but for some riders, the reminder isn't necessary.

Jeff Hayes was in an over-the-handlebars crash four years ago. He told the news source that his helmet saved his life: "If I'd have one of those novelty helmets, I would not be here now."

Riders can still express themselves with the many different styles of motorcycle helmets available. They should just make sure that their purchases is DOT-certified to remain safe on the road.