Street Vibrations To Draw 30,000
Chaparral Motorsports
|
September 22, 2010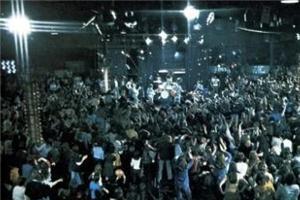 One of the benefits of owning a motorcycle is the great sense of community that comes with it. The heart of this is various motorcycle rallies held across the country, where enthusiasts gather to show off their rides and engage in all things automotive.

In terms of rallies on the West Coast, Street Vibrations in Northern Nevada is one of the larger ones. This year, organizers are expecting over 30,000 riders to descend on the Reno-Carson City area for a weekend of shows, contests and more.

"Our participants particularly enjoy the curve-studded ride up historic Geiger Grade," said Randy Burke, president of Roadshows, which organizes the festival. "They like to drink in some of the local history in this famous mining town."

Virginia Street in downtown Reno will be one of the centers of the event, with lots of parking set aside for bikes. Those who like to check out cool designs will definitely want to check that aspect of the event out. The organizers have also brought in tons of vendors, meaning the latest motorcycle jackets, helmets and apparel will all be available.

But the real draw here is live events. In addition to a stunt show, the organizers have attracted Three Dog Night, Cheech and Chong, Foghat and more to give free concerts for all in attendance.