Buell Prepares For Comeback
Chaparral Motorsports
|
September 17, 2010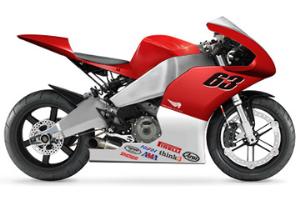 Buell was one of the world's top sport bike manufacturers when it was bought by Harley Davidson in 2003. Yet in 2009, Harely shocked much of the motorcycle community when it announced that the Buell brand would cease production.

After turning down a top job offered to him by Harley, founder Erik Buell struck out on his own, starting Erik Buell Racing (EBR), a motorcycle manufacturer and race team. Up until now, the company has only made racing bikes, but that's about to change with the introduction of EBR's first street-legal sports bike.

At the time of Buell's demise, the company was working on a new bike known as the Barracuda 2. EBR has taken that design and modified it significantly to produce the new EBR 1190 RS, the street version of the company's successful 1190 RR racing motorcycle.

Buell attributed the success of his new company directly to longtime fans.

"There was no question that we had to start work on a new street motorcycle design for 2011, but we also knew we had to go racing at the highest level in 2010." he said. "The solution came from suggestions on our social media sites, where race fans told us they would support us directly if we would just set up a site. We could not have made the last four rounds of the series without these contributions, as we simply needed to invest our money into the new motorcycle."