Harley Plants To Remain Open
Chaparral Motorsports
|
September 15, 2010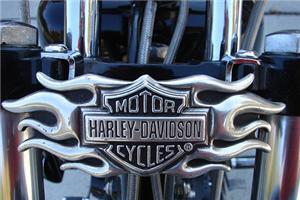 Harley Davidson, which has struggled recently in the economy, has settled a disagreement with union workers over plans to close two of its Wisconsin production facilities.

According to the Associated Press, the famous motorcycle brand will keep plants in Tomahawk and Milwaukee open after labor unions agreed to some tough concessions. Harley's original plan was to close the two plants and seek cheaper labor elsewhere.

The unions, however, had to make some serious compromises in order to retain the plants. Voters at the Milwaukee plant narrowly approved a proposal that would freeze workers pay, cut hundreds of jobs and increase the workload for part-timers. The alternative was a move for Harley which would have resulted in an estimated 1,350 workers losing their jobs.

Harley, which manufactures motorcycle riding gear and accessories in addition to its iconic bikes, has seen sales take a big hit during the economic downturn. The company has already ended its Buell sport bike line and was forced to cut jobs from a Pennsylvania plant earlier this year.

Although the issue is resolved for now, there appears to be some lingering animosity. Workers only approved the plan by a 55 to 45 percent margin, and many said that they were unhappy with the direction of the company.

"With 45 percent of the people voting against this thing there's going to be a rip," local United Steel Workers president Mike Masik told the news source. "There's a split in the house we're going to have to put back together."