Scorpion XDR Commander Jacket Review
Chaparral Motorsports
|
September 13, 2010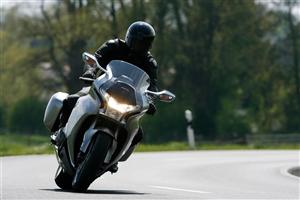 With fall and winter on the horizon, cruiser bikers will need to find a motorcycle jacket suitable for cold temperatures. With that in mind, riders may want to look at a jacket made to keep riders warm over long distances.

Scorpion's XDR (Extreme Distance Rider) line features several jackets suitable for this purpose, but many riders will be drawn to the mid-line Commander option for its versatility. The Commander comes in a variety of sizes and features multiple liners that riders can leave in or unzip in order to customize their ride and comfort experience.

For example, riders who are expecting bad weather will definitely appreciate the jackets' waterproof features, which can help extend a riding season. They'll also likely appreciate the optional thermal liner, designed to keep riders warm even when the weather isn't cooperating. Yet the shell of the jacket is still light enough that it can be worn in nice weather without overheating.

This modular design theory applies to the rest of the jacket, like the removable storm collar designed to protect the neck in inclement weather. Beyond comfort, the Commander features safety in the form of Exo-Tec armor inlays designed to protect the most common high-impact areas.