Schwarzenegger Controls Fate Of California Noise Bill
Chaparral Motorsports
|
September 13, 2010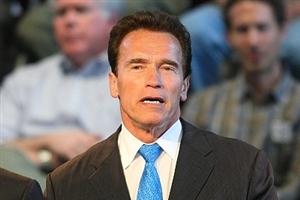 A California bill that would limit what custom motorcycle accessories a rider could place on their tail pipe has made its way to the desk of Governor Arnold Schwarzenegger for approval. Yet although the bill has passed the state senate, some bikers are holding out hope that the Terminator, himself an avid motorcycle fan, will veto the bill.

The proposal would institute fines for riders pulled over for other travel violations who are found to have modified exhaust pipes. Many residents have complained about excessive noise from motorcycles, which is exacerbated by the addition of custom street bike parts.

California has a long history with motorcycles, with the Hell's Angels beginning in the state and motorcycles being a popular fixture in Hollywood films. Schwarzenegger himself famously rode a Harley Davidson Fatboy in "Terminator 2," reportedly maintains an extensive collection and continues to ride.

While many riders in the state's vocal community agree that loud bikes can be annoying, most are opposed to the bill, according to the Associated Press. Mike Levison, president of the Southern California Harley Davidson Riders Association, called the bill "government intrusion," but said he would look for other ways to punish loud riders.

"They're making noise to get attention. It's no wonder the public has come down on us because of these idiots," he said.

If Schwarzenegger does veto the bill, it wouldn't be unprecedented. The Governor, an avid cigar enthusiast, previously struck down a bill that would ban smoking in public parks, saying it crossed the line of government interference.