Schuberth To Make North American Return With C3 Helmet
Chaparral Motorsports
|
September 13, 2010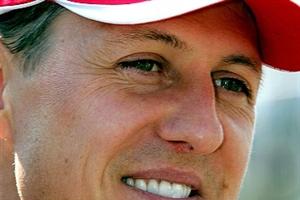 Schuberth, a German company that manufactures motorcycle helmets, will make their return to the North American market in the coming months with the debut of the C3 flip-up helmet.

The company previously planned to expand stateside but ran into technical problems with a distributor. Now, the German manufacturers have established their own North American office, which made its public debut at the BMW MOA Rally in August.

The C3 flip-up boasts a number of features that will attract serious riders. Even in cold and damp conditions, the visor is guaranteed not to fog up. Schuberth also boasts a quiet ride with excellent air flow and ventilation. The company also puts a premium on comfort, using expensive and highly-advanced foam that conforms to a rider's head. The C3 will also be accompanied by the C3W, a specially contoured helmet for female riders.

The helmet also boasts an optional communication system that uses Bluetooth technology to connect to cell phones, MP3 players and GPS systems.

In addition to motorcycle helmets, the company also manufactures some high standard formula 1 racing helms - including the one used by Michael Schumacher. When Schumacher recently began racing motorcycles, he opted to go with Schuberth as his helmet of choice as well.