Choosing The Right Streetfighter
Chaparral Motorsports
|
September 13, 2010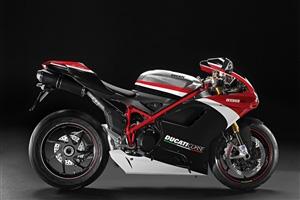 While a sport bike will definitely impress on the racetrack, the awkward riding style of these mean machines make them hard to consider for everyday riding. That's why many riders prefer the "streetfighter" class, a mix of sport and street bikes that perform well on the track while also being easy to ride on the street.

Bikers have more than a few options when it comes to picking a streetfighter, but some of the best of the bunch are made by Ducati, KTM and Kawasaki. While a rider can't go wrong with the Ducati Streetfighter, KTM Super Duke or Kawasaki Z1000, each bike has its own strengths and weaknesses.

Most riders will probably feel that the Super Duke is the most comfortable of the bunch, and some may appreciate its eye-catching and futuristic look. More might appreciate the small price tag and great fuel economy. While the Super Duke is a great bike for those who want some power at an affordable price, it does let down when compared to the Ducati and Kawi on the track.

In terms of pure performance, the Streetfighter outclasses the Z1000 - but not by much. And since the Z1000 offers a more comfortable ride, many will compromise a bit on power for practicality. Still, racing enthusiasts and those who can adjust to its riding style will likely prefer the Ducati.

The best way for riders to decide between these three great bikes is to head to a local motorcycle store and try them out for themselves.