Landsdale Bike Night Celebrates 15th Anniversary
Chaparral Motorsports
|
September 9, 2010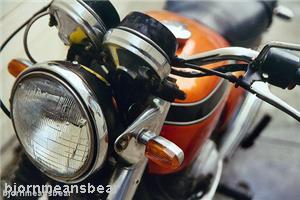 Lansdale Bike Night, a massive gathering of bikers and their rides, is celebrating its 15th anniversary this year as an estimated 80,000 enthusiasts will descend on the small town of Lansdale, Pennsylvania.

The event's coordinators, Blue Comet Motorcycle Club, claim that the event is the largest one-day motorcycle event on the East Coast. Although rain during the past two years dampened the attendance figures and festivities, the group is confident that the show will draw close to the 80,000 figure that it has in years past, according to The Reporter.

This year's event features a few changes from previous years. Bikes will now compete in over 18 categories, including stock, custom, touring, sports and cruiser bikes. There are even non-motorcycle categories, like ATVs and the always popular "motorized bar stool." The number of categories was streamlined from 32 in order to make the competition a bit tougher. There's also an overall "Best of Show" award.

As always, the event will feature food, music, and vendors selling the latest motorcycle parts and accessories.

"We try to make Bike Night the gold standard, so to speak," said Blue Comet member and committee co-chair Jerry Dewhurst.

The event kicks off on Saturday, September 11th and is expected to run well into the night.