Captain America To Ride Vintage Motorcycle In Film
Chaparral Motorsports
|
September 9, 2010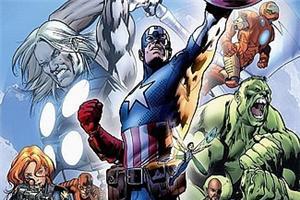 James Bond helped make stylish sport cars like Aston Martins famous when he used them on the big screen, but when Captain America debuts next year, he'll be trading in four wheels for two.

According to London's Daily Mail, the new Captain America film was caught shooting around the British countryside and witnesses reported Cap on a motorcycle being pursued by Nazis, revealing that a motorcycle chase could be a key sequence in the movie.

These scenes of the film take place in the 1940s, so the hero wasn't sporting a modern-day chopper. Instead, it was a classic U.S. Army Indian V-Twin cruiser bike. The Nazi soldiers, meanwhile, appeared to be in possession of more futuristic sport bikes.

Cap's ride was sporting a few extra motorcycle accessories that riders won't find in stores, however: machine guns and rockets.

Chris Evans, the actor who will be portraying Captain America, wasn't on set, and a stunt double donned the stars, stripes and shield for the filming.

"Captain America: The First Avenger" has been shooting since June and is expected to hit theaters next July.