Catalina Island Grand Prix Returns
Chaparral Motorsports
|
September 3, 2010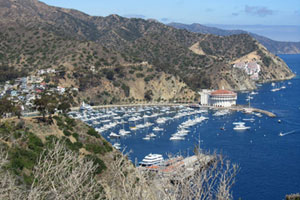 Once the biggest motorcycle race on the West Coast, the legendary Catalina Grand Prix is set to make history, again. California motorcycle enthusiast Vinnie Mandzak is totally committed to promoting the 2010 Catalina Island GP, as he has been since receiving authorization to produce "the most unique motorcycle race in 50 years."

"Despite what a few naysayers may have said, there is no question in my mind that this race is happening this December," insists Mandzak. "Our plans are moving forward and I can't wait to watch the first wave of racers roll off the starting line on December 4th!"

By all indications, Mandzak has the cooperation from state and local government agencies, no small feat in itself. He also has the full support of the Catalina Island business community who recognize the event as a prime opportunity to share their little slice of heaven to a global audience of racers and fans. A total of 800 racers are expected to participate over two days of racing.

"We've done our homework and we are managing our event the correct way," says Mandzak. "I am 100% totally committed to 2010 Catalina Island Grand Prix."