Bikers To Reenact "Cannonball Run" On Vintage Cruiser Bikes
Chaparral Motorsports
|
September 3, 2010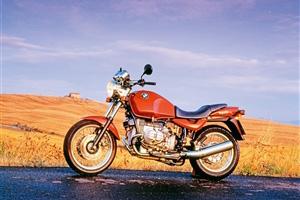 A group of bikers are poised to recreate Erwin "Cannonball" Baker's historic cross-country ride from Kitty Hawk, North Carolina, to Santa Monica, California.

According to the Calgary Herald, the riders will cover over 3,250 miles following Cannonball's original route. In 1914, he set a record by crossing the country in 11 days on the back of an Indian motorcycle. In honor of him, over 90 of the riders taking part will all use bikes from before 1916.

Lonnie Isam Jr of South Dakota originally envisioned the idea for the the big ride to be undertaken by himself and a few friends. As they told more people, the event ballooned into a much larger event.

"People from around the globe expressed interest, and this has become universal," Felicia Morgan, head of communications for the event, told the news source. "These are all riders who want to ride their veteran bikes, bond with the road and the people they meet, and enjoy the environment and scenery as they pass through it."

Part of the preparation involves getting all the right motorcycle accessories and parts in order before the big ride.

"Most of these bikes, it's not like you can ride down to the local dealership and get a part if you need one," said Morgan.