Economic Issues Focus Of Annual MIC Meeting
Chaparral Motorsports
|
February 16, 2010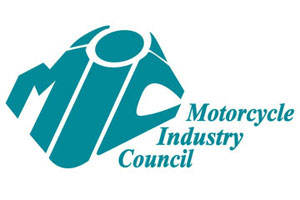 The Motorcycle Industry Council conducted its members-only annual meeting in Indianapolis today in conjunction with the 2010 Dealernews International Powersports Dealer Expo.

"The MIC best serves its membership by serving the marketplace," said MIC President Tim Buche. "And right now that means promoting initiatives that focus on current and prospective motorcyclists, implementing programs like Revive Your Ride! to drive traffic to dealers, and leading aggressive grassroots campaigns for overturning the CPSIA ban on youth motorcycles and ATVs."

Guest speakers at the MIC's annual meeting included:



Martin Regalia, Senior Economist for the United States Chamber of Commerce, who is considered one of the top ten economists in the nation

Andre Lacy, Chairman of the Board for LDI, Ltd, and Chairman Emeritus of FinishMaster and Tucker Rocker Distributing, Inc.

Jade West, Senior Vice President of Government Relations for the National Association of Wholesaler-Distributors (NAW) and Executive Director of NAW's Wholesaler-Distributor Political Action Committee, who spoke on the broad regulatory challenges facing small business.

Additional presenters included MIC Board Chairman Larry Little, Senior Vice President and Chief Brand Officer at Cycle World Magazine, MIC General Counsel Paul Vitrano, MIC Vice President, Communications Cam Arnold, and MIC President Tim Buche.

"Now is the time to push for a Congressional solution to permanently end the ban on youth motorcycles and ATVs," said Vitrano. His call-to-action is echoed in a video.

At this year's Dealernews International Powersports Dealer Expo, the MIC is encouraging members, exhibitors and dealers to stop by the MIC Business Center (Booth # 4508) and take advantage of a variety of multi-media tools and activities - texting, e-mail, Skype, letters, and video - to voice their concerns, show their support, and urge Congress to take action to permanently end the ban on youth vehicles.

Additionally, signage will be posted throughout the Expo encouraging attendees to show their support for the Stop the Ban effort with their cell phone by sending the text message "StoptheBan" or "STB" to 30101. A feature on www.stopthebannow.com allows the public to join the campaign directly from the website by entering their cell phone number.

Ramping up the industry's Revive Your Ride! campaign was another key theme of the annual meeting.

Launched by the MIC Board of Directors in November of 2009, Revive Your Ride! is the first industry-wide promotional campaign designed to help raise consumer awareness about special dealership sales, incentives and activities across the nation to help increase dealership traffic. Dealerships can download logos, advertising templates and other promotional items, all for free at www.mic.org/reviveyourride.

In his industry overview, MIC Chairman Larry Little said, "In order for the Revive Your Ride! messages to reach consumers and create a tsunami of floor traffic and boost sales, it's going to take the support of the entire industry. Its ultimate success will determine our collective success."