By browsing, you consent to our

use of Cookies

.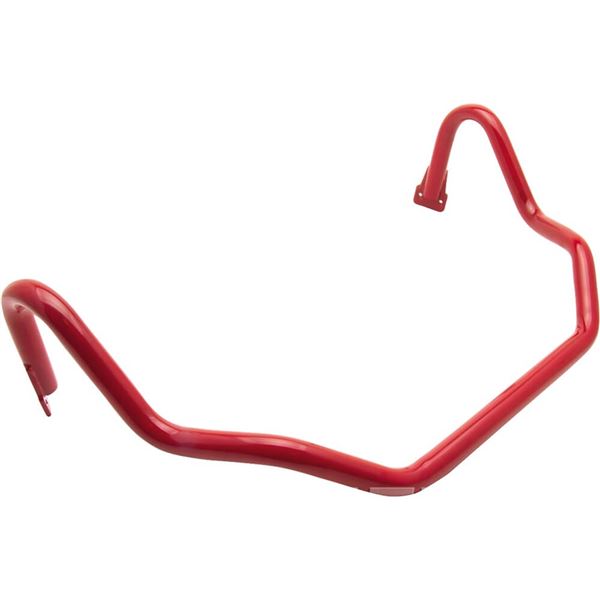 Fast, Free Shipping

Low Price Guarantee

No Hassle Returns

Add protection to the front fairings and radiator of your bike with AltRider's upper crash bars.
Constructed from high quality stainless steel
Laser cut flanges, CNC formed tube bends, and hand TIG welds for maximum strength
Highly resistant to rust and weathering
Mounts to AltRider's lower crash bars
Designed and manufactured in the USA
Note: Image for reference only. Actual product may vary according to vehicle.
Specifications
SKU
ALT-R117-0-1001
Brand
AltRider

California Prop 65
WARNING: Cancer and Reproductive Harm - www.P65Warnings.ca.gov
Part Numbers
| | SKU | MPN | Availability | In-Store Pickup |
| --- | --- | --- | --- | --- |
| Silver | ALT-R117-0-1001 | R117-0-1001 | 3 In Stock. Ready to ship. | 3 In Stock. |
| Black | ALT-R117-2-1001 | R117-2-1001 | 1 In Stock. Ready to ship. | - |
| Black | ALT-SU10-2-1001 | SU10-2-1001 | Unavailable. | - |
| Silver | ALT-SU10-0-1001 | SU10-0-1001 | Unavailable. | - |
| Blue | ALT-R118-7-1001 | R118-7-1001 | Unavailable. | - |
| Grey | ALT-R118-6-1001 | R118-6-1001 | Unavailable. | - |
| Red | ALT-R118-5-1001 | R118-5-1001 | Unavailable. | - |
| White | ALT-R118-4-1001 | R118-4-1001 | Unavailable. | - |
| Black | ALT-R118-2-1001 | R118-2-1001 | Unavailable. | - |
| Silver | ALT-R118-0-1001 | R118-0-1001 | Unavailable. | - |
| Blue | ALT-R117-7-1001 | R117-7-1001 | Unavailable. | - |
| Grey | ALT-R117-6-1001 | R117-6-1001 | Unavailable. | - |
| Grey | ALT-R113-6-1001 | R113-6-1001 | Unavailable. | - |
| Black | ALT-R113-2-1001 | R113-2-1001 | Unavailable. | - |
| Silver | ALT-R113-0-1001 | R113-0-1001 | Unavailable. | - |
| Grey | ALT-R108-6-1001 | R108-6-1001 | Unavailable. | - |
| Red | ALT-R108-5-1001 | R108-5-1001 | Unavailable. | - |
| White | ALT-R108-4-1001 | R108-4-1001 | Unavailable. | - |
| Black | ALT-R108-2-1001 | R108-2-1001 | Unavailable. | - |
| Silver | ALT-R108-0-1001 | R108-0-1001 | Unavailable. | - |
| Black | ALT-MU97-2-1001 | MU97-2-1001 | Unavailable. | - |
| Silver | ALT-MU97-0-1001 | MU97-0-1001 | Unavailable. | - |
| Black | ALT-MU15-2-1001 | MU15-2-1001 | Unavailable. | - |
| Silver | ALT-MU15-0-1001 | MU15-0-1001 | Unavailable. | - |
| Black | ALT-MU10-2-1001 | MU10-2-1001 | Unavailable. | - |
| Silver | ALT-MU10-0-1001 | MU10-0-1001 | Unavailable. | - |
| Black | ALT-F858-2-1001 | F858-2-1001 | Unavailable. | - |
| Silver | ALT-F858-0-1001 | F858-0-1001 | Unavailable. | - |
| Grey | ALT-F813-6-1001 | F813-6-1001 | Unavailable. | - |
| Red | ALT-F813-5-1001 | F813-5-1001 | Unavailable. | - |
| Black | ALT-F813-2-1001 | F813-2-1001 | Unavailable. | - |
| Silver | ALT-F813-0-1001 | F813-0-1001 | Unavailable. | - |
| Grey | ALT-F809-6-1001 | F809-6-1001 | Unavailable. | - |
| Black | ALT-F809-2-1001 | F809-2-1001 | Unavailable. | - |
| Silver | ALT-F809-0-1001 | F809-0-1001 | Unavailable. | - |
| Grey | ALT-F712-6-1001 | F712-6-1001 | Unavailable. | - |
| Red | ALT-F712-5-1001 | F712-5-1001 | Unavailable. | - |
| Black | ALT-F712-2-1001 | F712-2-1001 | Unavailable. | - |
| Silver | ALT-F712-0-1001 | F712-0-1001 | Unavailable. | - |
| Black | ALT-F609-2-1001 | F609-2-1001 | Unavailable. | - |
| Silver | ALT-F609-0-1001 | F609-0-1001 | Unavailable. | - |